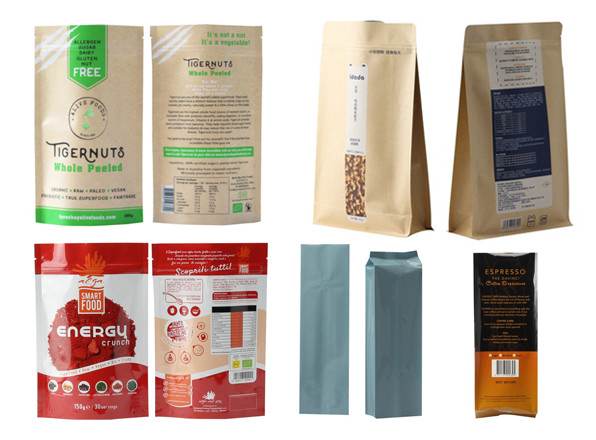 What is the overall procedure for ordering food grade packaging bags? Let me introduce it to you today.
First of all, the client can realize their favorite bag through our official web site, then they will realize our client service through on-line Service, with an image inquiry. The overall inquiry has to give information: size, material, type, quantity, printing, destination. If you order for the primary time, the material of the bag isn't terribly clear, you'll tell us what product you're packaging, then we'll be for you suggest the foremost affordable materials; if you're not terribly clear regarding the dimensions of your bag, you'll tell us the merchandise and weights that require to be prepackaged, we'll suggest the suitable size supported expertise. If the client sends us their design, it'll facilitate to form more correct offer. Once the client sends the design to us, we'll send it to the designer department. They'll end the ultimate design with size, zipper, tear notch and every one different details. They'll additionally calculate what percentage colours the design contains, which can have an effect on the plate charge. During this means, the client will recognize the layout of their bag ahead.
After getting all the required data, we'll offer the client the foremost affordable offer. Once the client confirms that there's no drawback with the quotation, we'll build a bag ordering invoice for the client through Alibaba. It will shield the rights of the client through the Alibaba dealings.
Once the customer's design and payment (usually TT and credit card) confirmed, we'll organize production forthwith. Once the bag is created, we'll ensure the shipping address with the client once more and begin shipping. If the client desires data like the certificate of origin, we'll additionally attempt our greatest to help the consumer to use. The transit time of categorical delivery is mostly 4-7 days, and also the shipping time is sometimes 30-35 days. The shipping port of the ocean is Shenzhen Port.
When the client receives the products, they will ensure the receipt of the order on Alibaba and may assess our service. During this means, one order is completed.
After the order is completed, if constant bag has to be ordered at intervals 2 years, the plate charge can not be needed. This is often excellent news for the client.
Send your message to us:
---
Post time: Oct-12-2018